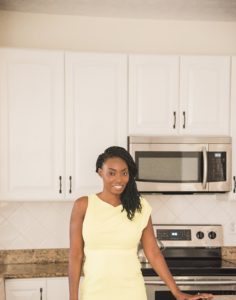 Our Approach
JWC's goal is to help you to declutter, prioritize, and get organized as well as teach you how to implement easy steps that will simplify your space and ultimately your life.
Our Story
As a busy mom of 3, wife and entrepreneur I personally know how life can get busy and overwhelming at times. I had to develop systems that would help me prioritize and manage the stress of home and life.
Over the past 10 plus years I've assisted numerous family and friends with transforming their homes into simplified, efficient, and functional spaces. Now I'd love to support you! My passion is to assist you with understanding the "why" to the disorder and creating personalized systems that enable you to improve efficiency and quality of life.
Janelle has a Master's in Public Health and has worked with gov't and non-profit organizations planning and coordinating programs for several years. In 2016 she started her consulting business where she helps families, small businesses, and professionals create systems that help them de-clutter, simplify and increase efficiency.
Let us help you…
If you are feeling overwhelmed and need help to simplify, we can help! Click the link to book a free consultation.